Chelsea Barracks, which has always championed creative excellence internally and externally through working with the most esteemed British architects, landscape artists and interior designers, will celebrate outstanding British and international creativity throughout London Craft Week. Below is a schedule of events taking place throughout the week within the The Luxury British Craftsmanship Pavilion at Chelsea Barracks, housed within The Garrison Suite.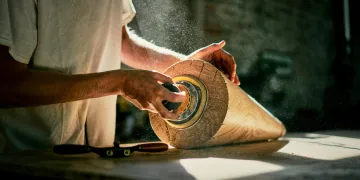 The first headline event taking place within the Chelsea Barracks Garrison Suite includes 'Why Craft Makes You Happy?', a discussion fronted by Ben Pentreath, a leading name in English architecture, Ben Johnson of Albion Nord and chaired by Country Life editor Giles Kime.
The event will also showcase The Chelsea Barracks Collection, a collaboration between Albion Nord and leading wood and metal workers, ceramicists and glass blowers to name a few, resulting in furniture & homeware pieces that demonstrate the opportunities created by craftsmanship.
Location:  The Garrison Suite, Garrison Square, Chelsea Barracks, London, SW1W 8BG
Date: 4th of October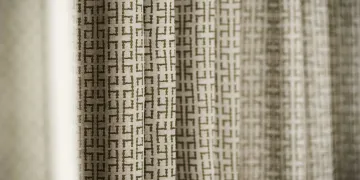 Interior design studio Elicyon will host its event 'The Contemporary Tapestry', a panel made up of Geraldine Larkin, Bernie De Le Cuona, Miles de Lange and Charu Gandhi, compered by ex-Wallpaper* Editor-In-Chief Tony Chambers. With a shared passion for tapestry and craft, the panel will discuss what contemporary tapestry looks like in interior schemes today, how it straddles craft and art, why fabric can be considered 'liveable' tapestry and the delicate process from artisan to abode.
Location: The Garrison Suite, Garrison Square, Chelsea Barracks, London, SW1W 8BG
Date: 5th of October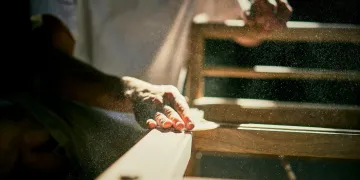 One of the finest luxury leather goods manufacturers in Great Britain, Ettinger, will exhibit various British-made luxury accessories for the discerning visitor to explore, whilst Floris, Edward Green, Johnstons of Elgin and Bentley Motors will also provide demonstrations and there will be 2 panel talk sessions.
This joint brand day, entitled "Craft Behind British Luxury", will include brand craftspeople demonstrating specific and individual skills, the chance for guests to get up close and personal with each brand's products and a Q&A Panel Talk with a representative from each brand which is being moderated by British brand expert, David Evans, aka The Grey Fox Blog.
Location: The Garrison Suite, Garrison Square, Chelsea Barracks, London, SW1W 8BG
Date: 6th of October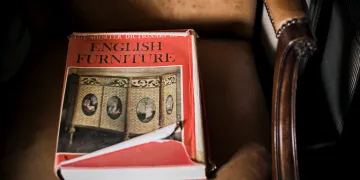 Winch Design will host its discussion: 'Superyachts, Private Jets and Architecture: The story of craftsmanship and design at the highest level' alongside a showcase of the intricacies behind its work.
Since its inception in 1986, Winch Design has become known as the 'go to' studio for billionaires wishing to commission their dream home: on land, in the air and at sea. Initially specialising as a sailing yacht design studio, the studio now encompasses aviation and architecture. Winch has since delivered the largest superyacht in the world, the biggest private jet to hit the skies and the largest private residence in London – and shows no sign of slowing down.
Attendees will be able to meet the wood carvers, furniture makers, embroiderers, ceramicists and textile designers who have helped create some of Winch's most iconic projects. ​​Visitors will be able to learn about their craft, gaining an insight into what it takes to create work for this calibre of clients.
Location: The Garrison Suite, Garrison Square, Chelsea Barracks, London, SW1W 8BG
Date: 7th of October