LUXURY APARTMENTS IN LONDON
LONDON'S MOST EXCLUSIVE RESIDENTIAL ENCLAVE FOR ALMOST TWO CENTURIES
A stunning collection of duplexes, townhouses and luxury apartments in London, set within one of the city's most historic grounds.

Dating back to 1861, when it received a royal seal of approval from Queen Victoria, the Chelsea Barracks estate has forged a rich history. After the sale of the site in 2007, the prestigious plot became the most coveted 12.8 acres in the world, featuring work from renowned architects and designers orchestrating the development. The intricately crafted luxury apartments and townhouses have exemplified the highest standards of luxury living while paying homage to the great traditions of its British heritage.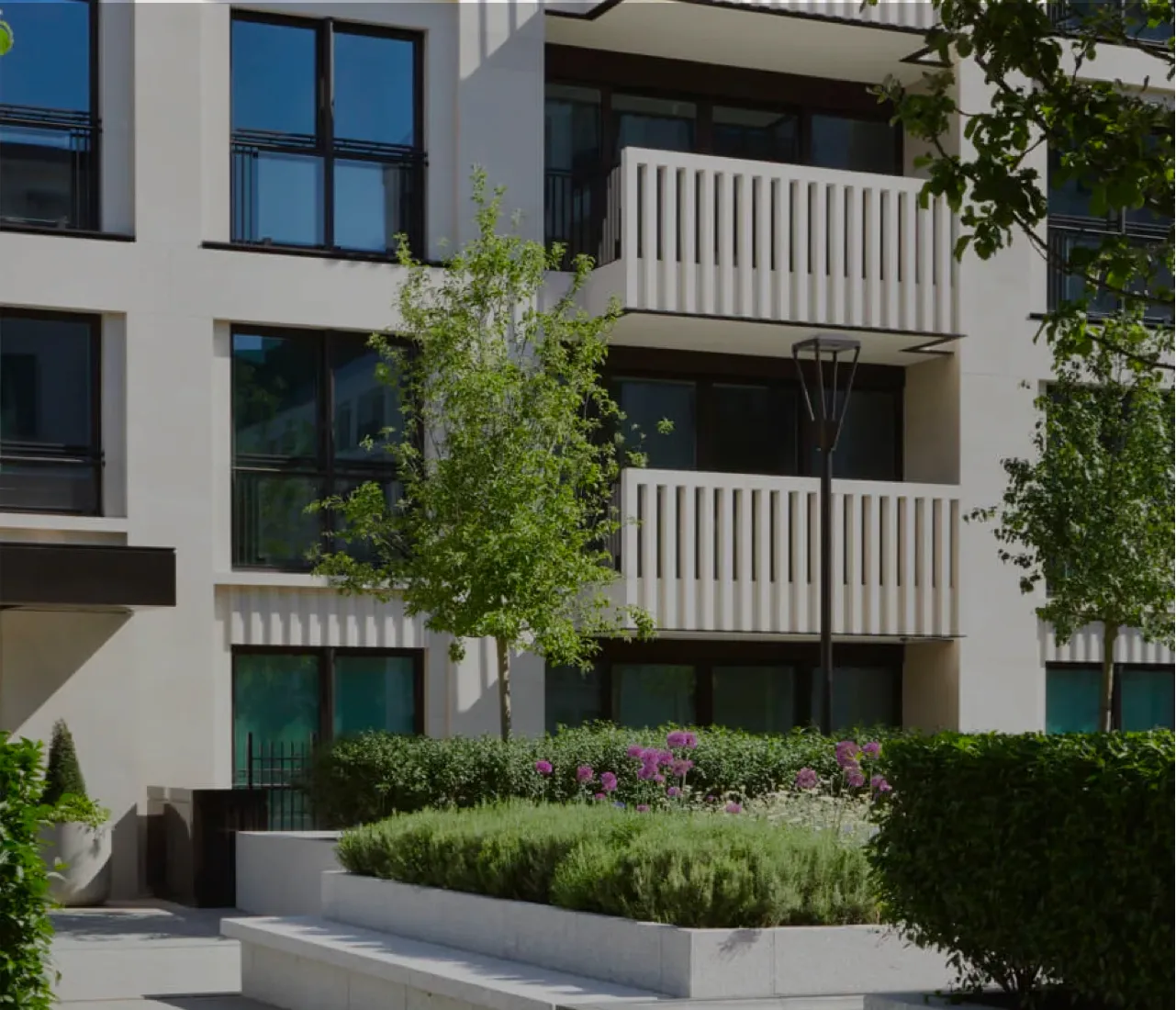 Crafted grandeur
RESIDENCES
Luxury Apartments In London
The luxury apartments at Chelsea Barracks offer the finest in London living. Featuring a beautiful outlook over the Chelsea Barracks estate, the residences were conceived by a selection of London's finest design studios and are finished to the highest specification, including under floor heating, comfort cooling, Sub Zero and Wolf appliances, marbled bathrooms and expertly presented stone and woodwork throughout.
Underground parking and storage facilities are also available.
WE BELIEVE THAT BUILDINGS NEED TO REVEAL THEMSELVES AS FUNDAMENTALLY CONNECTED TO THE HISTORY, CULTURE AND PHYSICAL CHARACTERISTICS OF THE PLACE IN WHICH THEY ARE LOCATED.

Michael Squire
Explore
Featured Properties
Residence 3
Offers a private garden for unwinding.
1
1
1
TOTAL AREA
85.7 sq m / 922.4 sq ft
Residence 27
Affords majestic views of Mulberry Square.
2
2
1
TOTAL AREA
146.9 sq m / 1,581.7 sq ft
Residence 33
Benefits from dual aspect views.
3
3
1
TOTAL AREA
167.7 sq m / 1,805.5 sq ft
Discover
YOUR NEW HOME
Discover the story of how England's foremost architects masterplanned a new neighbourhood in the heart of Belgravia.
Explore the pinnacle of luxury living in London
Our estate offers an exceptional community for discerning homeowners seeking a world-renowned residence that caters to all their family's needs. These luxury apartments boast impeccable finishes, unrivalled security and utmost discretion, all within easy reach of the cosmopolitan allure of London.
Balconies and Georgian terraces offer residents the chance to immerse themselves in the delightful gardens and architectural splendour of the community. Chelsea Barracks presents an opportunity to build a family and experience an unparalleled comfort in one of the most prestigious areas that London has to offer.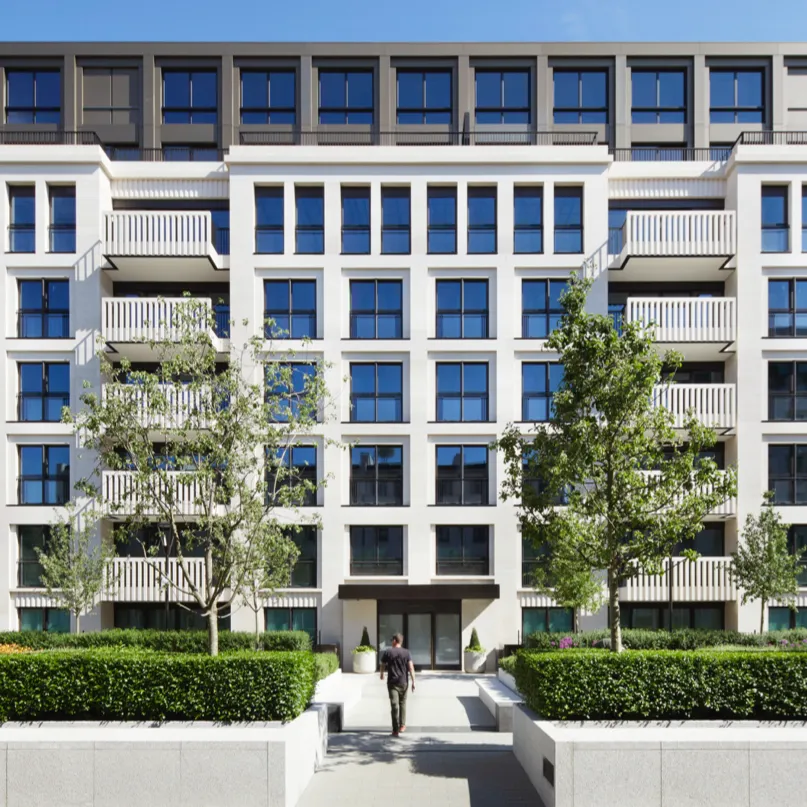 WHY CONSIDER OUR LUXURY APARTMENTS IN LONDON
Our community is situated within a captivating and enchanting environment, with inspiration that can be traced back to the work of Sir Christopher Wren.
Relax and unwind with the exceptional amenities at The Garrison Club, carefully considered for wellness, pleasure or work. There you can indulge in one of London's most opulent private spas, or enjoy the show in the elegant 16 seat cinema, exclusively for the use of Chelsea Barracks residents.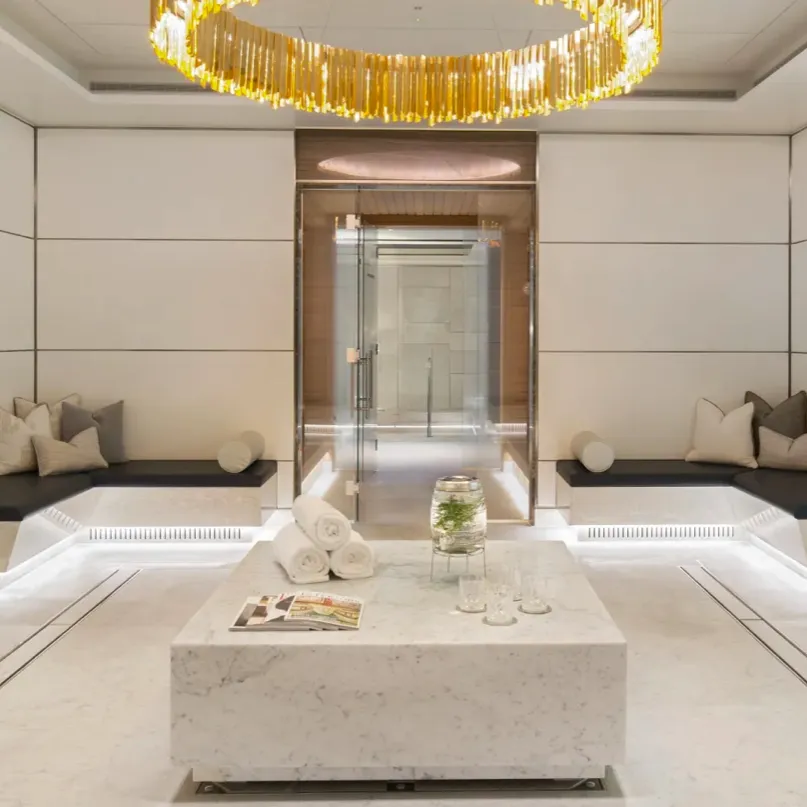 Security At Its Finest
At Chelsea Barracks, we prioritise the highest level of security for our residents. Our dedicated team and concierge service expertly manage the estate, assisting with various requests such as booking theatre tickets or restaurant reservations, while maintaining a strong focus on your security. Valet parking ensures your automobiles are safely stored within the estate.
While Chelsea Barracks neighbours major landmarks and train stations, it is secluded enough for residents to comfortably enjoy the peace of our garden squares, where residents are able to take a break from the city life, breath and reflect.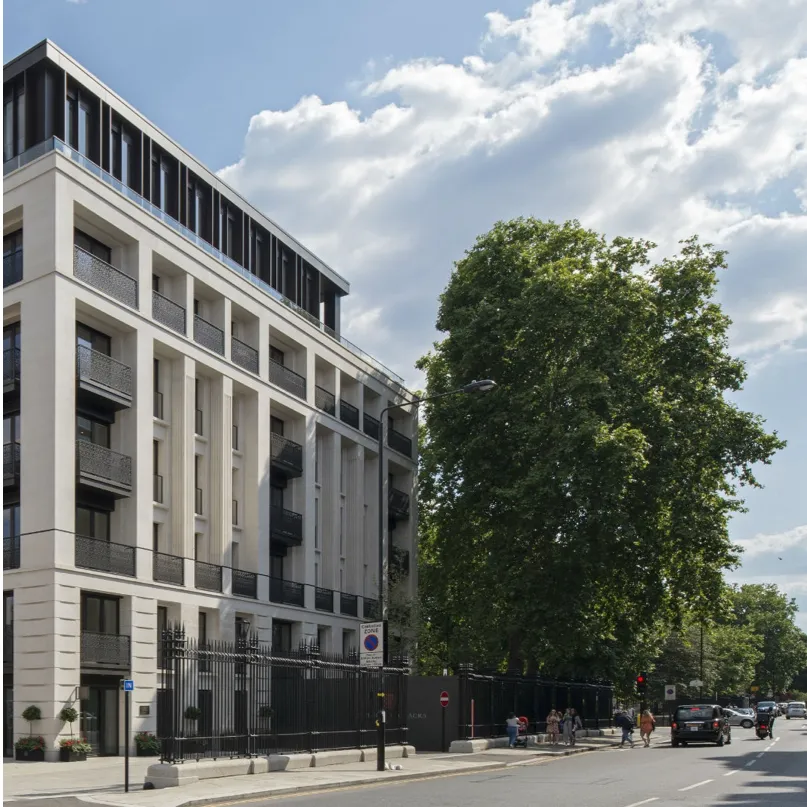 Explore
Why the Area is so Popular
Chelsea Barracks is one of the most anticipated developments in the world, in part due to the significance of the land it sits on. Surrounded by British cultural icons, this area embodies the essence of luxury that London has become synonymous with. The famous avenues of King's Road and Sloane Street connect you to splendid sights like Kensington Gardens, Green Park and other stunning areas of this celebrated city. London has always struck a harmonious balance between its verdant parks and vibrant streets, creating a captivating atmosphere.
Investing in a luxury apartment in London not only secures your home for the present but also for your future. When you choose Chelsea Barracks, you can be confident of its lasting value.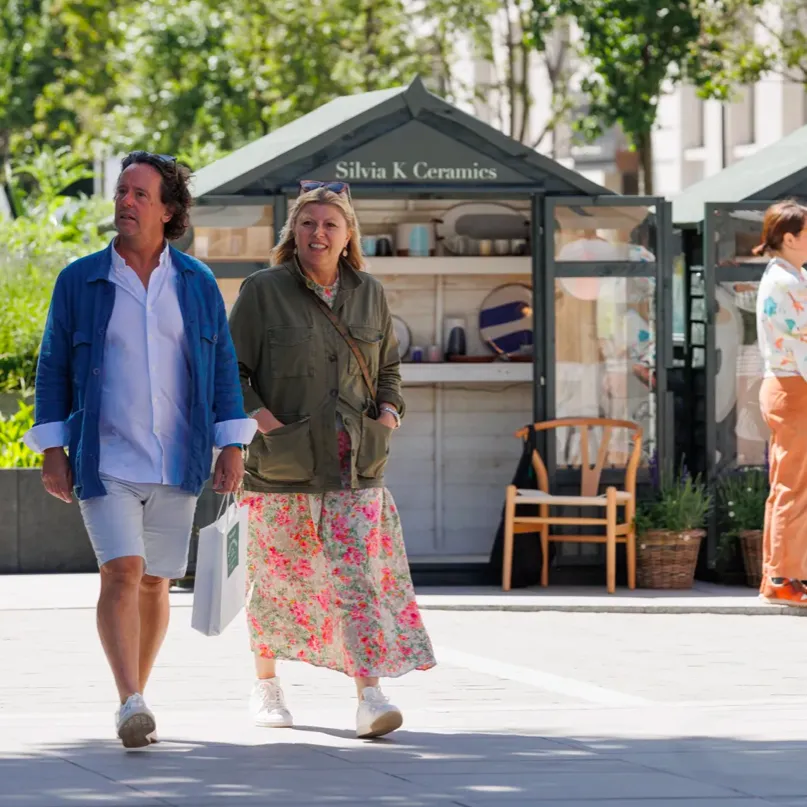 Excellent In Education
The vicinity of Chelsea Barracks is home to a wide array of exceptional schools. Renowned institutions such as Garden House School, Lycée Français, Francis Holland and Eaton House consistently receive high scores from the Independent Schools Inspectorate, cementing their status as esteemed educational establishments.
Embracing Local History
Chelsea Barracks resides on land with a captivating history dating back to the 15th century. Originally used for grazing and intersected by footpaths, it later became home to two battalions of infantry upon the completion of Chelsea Barracks in 1862. In 1901, the Royal Borough of Kensington and Chelsea earned its Royal patronage from Queen Victoria, born at Kensington Palace, a beloved landmark in the area.
A Shopper's Paradise
The development is perfectly situated on the border of Sloane Street, an iconic destination known for its high-end shopping. Luxury brands such as Gucci, Yves Saint Laurent and Tom Ford are just steps away. The nearby King's Road offers a wealth of British fashion at its finest, while Mayfair and Knightsbridge, both neighbouring districts, beckon with their own allure, making Chelsea Barracks a much sought after location for avid shoppers.
Indulge
London's Culinary Delights
Situated in Garrison Square is The Campaner, with seasonality at its heart serving a regularly changing menu inspired by Barcelona and beyond. It houses a Josper grill for charcoal cooking featuring centrepiece rotisserie dishes, and is imbued with the spirit of Barcelona, creating a home from home which guests can return to time and time again.
Venturing beyond our development, London boasts an impressive array of over sixty Michelin-starred restaurants. Marcus by Marcus Wareing is found just 20 minutes from the estate, a favourite among connoisseurs of fine dining. Or for a more quaint, country village indulgence, Daylesford Organic offers a selection of sustainably sourced produce, just two minutes from your doorstep.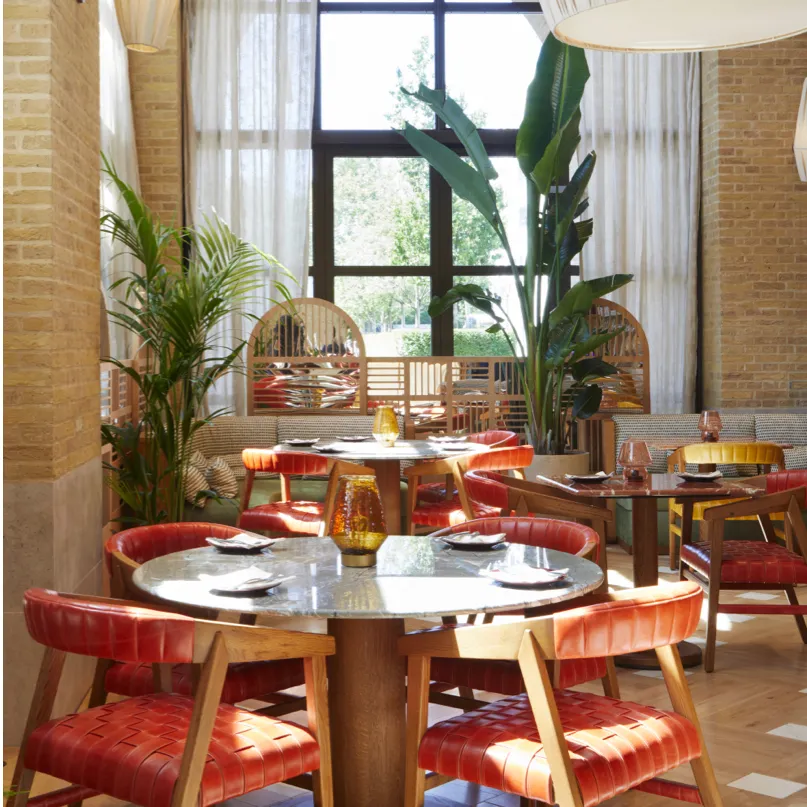 Transport Links
The London Underground is the world's oldest underground railway but still one of the most trusted and iconic. Travelling around the city could not be easier thanks to the Tube and the eleven lines that connect each station. Chelsea Barracks has easy access to Sloane Square, London Victoria or Battersea Park across the river. Above ground, London's famous red bus system runs across the city allowing you to take in the famous landmarks on your journey.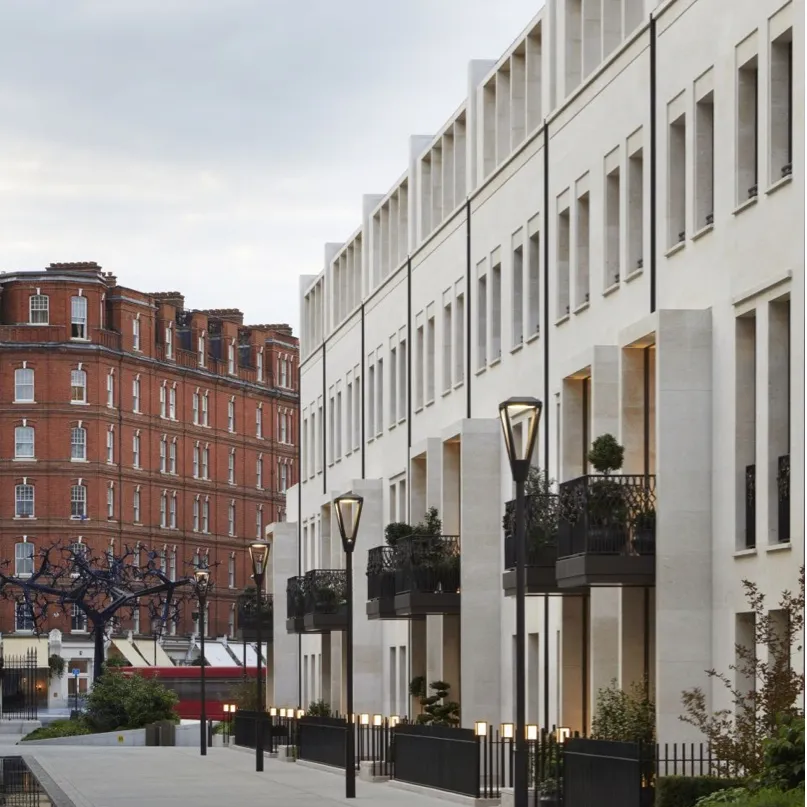 register your interest today
For further information or to book your appointment with our sales consultants please complete this enquiry form.