LUXURY APARTMENTS IN Belgravia
WEAVING THE FINAL PIECE IN THE MAP OF BELGRAVIA
Enjoy the exclusive range of luxury apartments at the award-winning Chelsea Barracks. Located in the city's most vibrant and blossoming area, the luxury apartments in Belgravia represent the finest in elegant living. The development is more than a series of apartments in Belgravia. It is instead an entire neighbourhood that has been expertly crafted and finished to the highest standard. Residents have the option of exercising, shopping, eating, or relaxing, all at first-class facilities and on-site community spaces, with the garden squares promising a tranquil break from the outside world.

Set against the backdrop of London's rich history, this unique blend of modern living with classical design is a subtle nod to the heritage of what London once was. The Georgian-style garden squares and architecture combine to produce an impressive blueprint that far exceeds the desires of the discerning property buyer.
Property price trends in this area for the last few years
Much like its bordering districts, Belgravia has seen steady and strong growth in regards to average house prices over the past twenty years. Presently, the average price for a property sold is just shy of £3 million. Having started the century at over £800,000, buyers of the luxury apartments in Belgravia can take comfort in knowing their purchase will continue to appreciate in value as time goes by.
Crafted grandeur
RESIDENCES
Properties For Sale, Belgravia
Built on the former military base, the 12.8 acre development houses a selection of the finest luxury apartments in Belgravia. The elegant properties all promise the charm and heritage of London, married together with modern finishes and stylings by world-class property architects and designers. 
Chelsea Barracks is nothing less than luxury, with every feature of the Belgravia apartments carefully considered to deliver comfort and convenience for everyday elegant living.
Facilities such as The Garrison Club, located within the development, is dedicated to providing residents with opportunities to work, relax and spend time with other residents. A billiards room and business suite, spa, and private cinema are just some of the many amenities that residents will be able to enjoy with complete discretion. Retire for the day at The Campaner restaurant for a fine dining experience offering breakfast, lunch, and dinner, or scout out the exceptional restaurants close by in Belgravia. 
We believe that buildings need to reveal themselves as fundamentally connected to the history, culture and physical characteristics of the place in which they are located.

Michael Squire
Schools in the Area
Belgravia is home to an excellent range of educational facilities. With so many local institutions being so highly rated, parents have a wide selection of excellent independent schools such as Lycée Français and Francis Holland School, for their children to attend a short journey away.
Local History
Once used as a military base and now home to a selection of stunning luxury apartments, Chelsea Barracks is home to a vibrant and blossoming culture but one that still holds dear the heritage that made it so famous to begin with. This historic significance is evident throughout the development, with no feature more prominent than the Garrison Chapel, a Grade II listed building that has stood since 1859.
How Safe is the Area?
Belgravia is a growing area but one with a consistently low rate of crime. Chelsea Barracks understands the importance of personal security and safety, however, which is why our concierge operates a 24-hour service that offers valet and underground parking as well as a high-quality security system throughout the development.
Discover
YOUR NEW HOME
Discover the story of how England's foremost architects masterplanned a new neighbourhood in the heart of Belgravia.
Explore
Why the Area is so Popular
Chelsea Barracks is on the doorstep of some of Britain's most culturally significant venues. The Houses of Parliament and their imposing neighbour Big Ben. The royal family's seat of power in Buckingham Palace and of course the Royal Parks provide variety for any day of the week.
London is renowned for its diverse culture. It is an international city that thrives on creativity and inclusion. This cultural acceptance is perhaps at the heart of the vibrant community that drives the capital to be one of the most interesting cities in the world. It is a city that embraces strong traditions and heritage with an open mind for being forward-thinking and embracing the best. Much like the ethos that underpins Chelsea Barracks, a fusion of historic architecture and design that has embraced the best of modern convenience.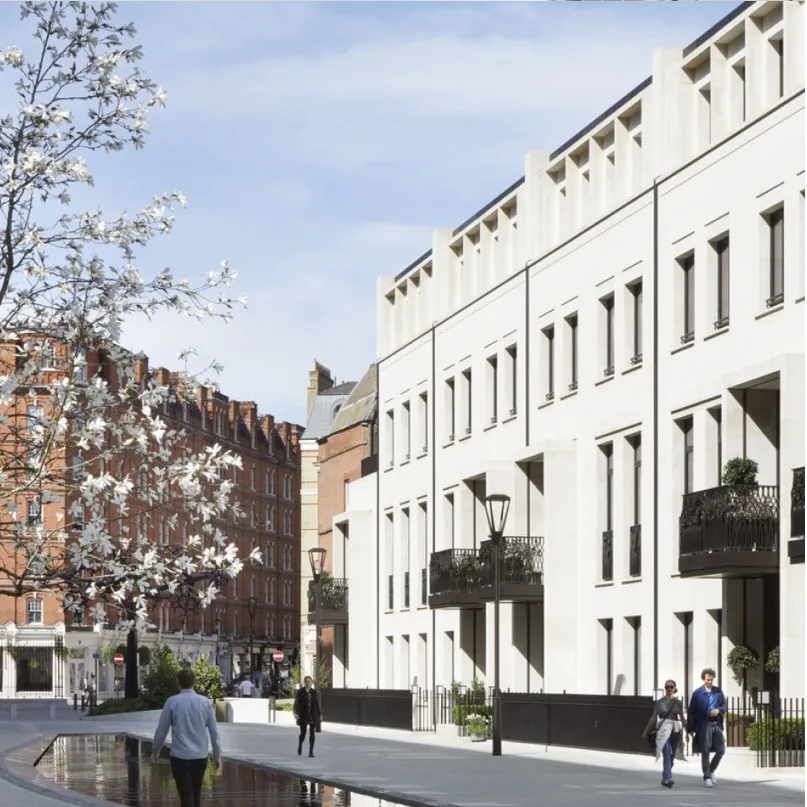 The Area
Transport Links
Chelsea Barracks is conveniently connected to a transport network that provides an easy commute to almost anywhere in the world. Local tube stations offer a variety of entry points to London's underground network via the Circle Line, District Line, and Victoria Line. 
For those wishing for a greener mode of transport, an ever-improving cycleway system in the city makes for safe travel to and from places of work.
Air travel from Heathrow, London City, and Gatwick are all easily accessible from Chelsea Barracks giving worldwide access with minimal effort.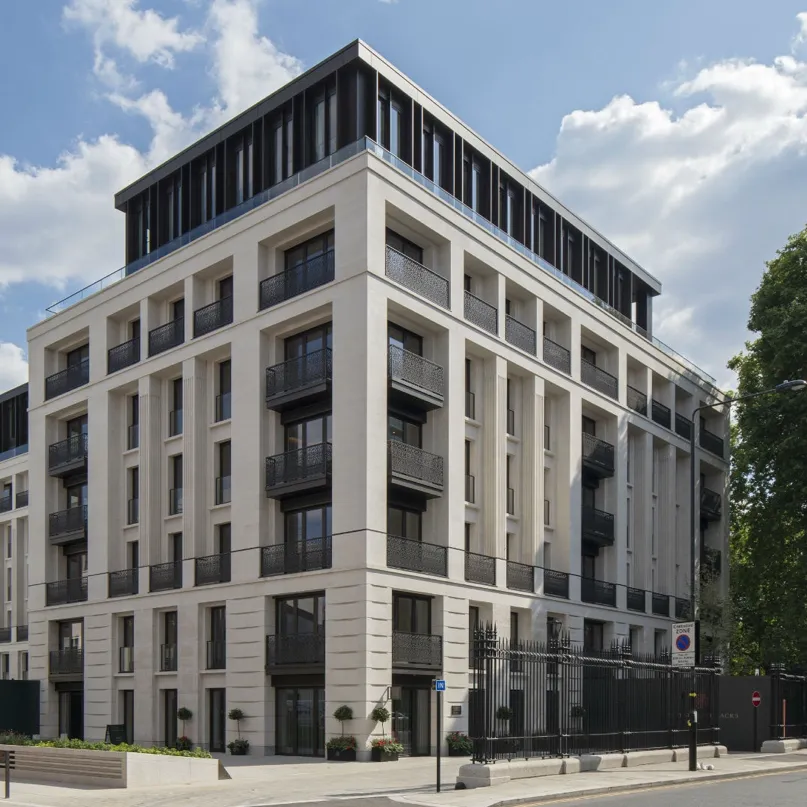 A New Chapter
WHY CONSIDER A HOME AT CHELSEA BARRACKS
The development is noted for its clever use of space with every inch of the Belgravia apartments having been expertly considered. The wellbeing of the residents and a connection to nature are two of the key factors that were kept in mind when the luxury apartments were built. The garden squares are maintained to give residents the closeness and tranquility of nature all while being in the heart of London. The attention to detail allows the outside in, inviting natural light, green vistas, and a calming environment to your luxury home.
With a selection of London's finest restaurants, galleries, and shopping outlets on the doorstep of Chelsea Barracks, the neighbourhood effortlessly combines city living with security and exclusivity. The Belgravia apartments at Chelsea Barracks comfortably boast every benefit that one would expect when living in one of the world's most famous capital cities.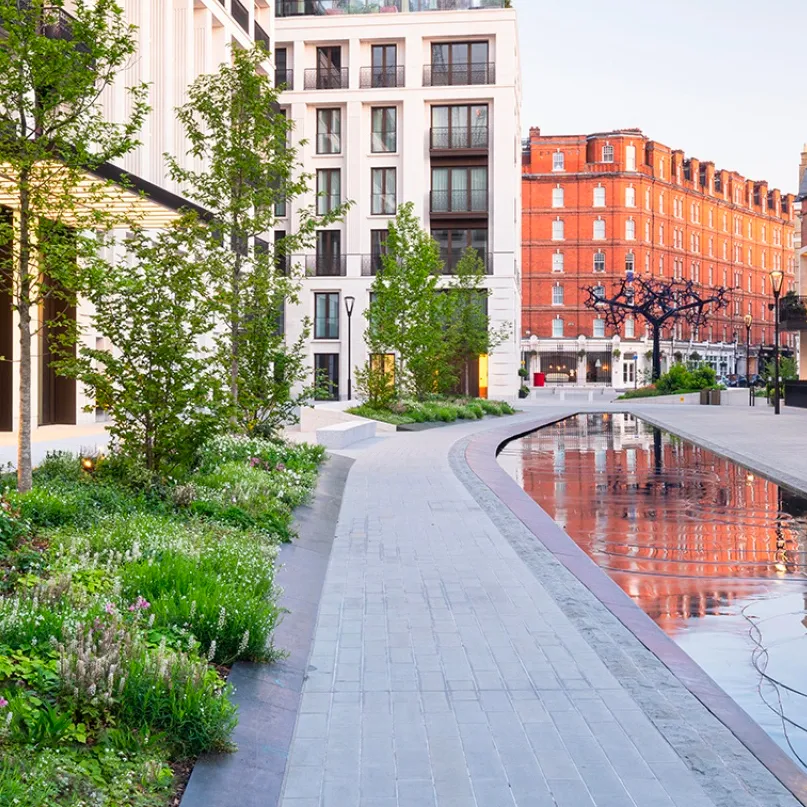 register your interest today
For further information or to book your appointment with our sales consultants please complete this enquiry form.