The Wait is Over...
Chelsea Barracks is one of the most highly anticipated residential developments in the world. The transformation from one of the country's most notable army barracks to a world-class development has been over a decade in the making and the first new homes are now complete. Chelsea Barracks is days away from the first residents moving in.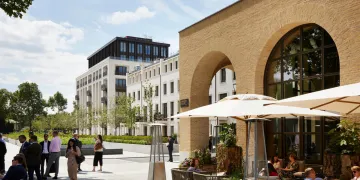 Three New Garden Squares for London
The Garden Squares are the centrepiece of Chelsea Barracks and will weave this new estate into the very fabric of surrounding Belgravia. Mulberry Square, Whistler Square and Bourne Walk, the first three of seven garden squares at Chelsea Barracks, are now complete and will take their place among the pantheon of London's most marvellous squares. London Squares are synonymous with London and we are delighted to continue this uniquely London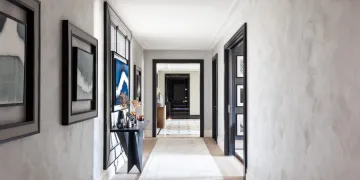 A Showcase of Timeless Elegance - Show Homes Revealed 
The Residences at Chelsea Barracks are a showcase of timeless elegance and modern sophistication. With the finest English craftsmanship and exquisite materiality exhibited throughout, we're very excited to announce a number of the remaining residences have now been dressed by three award-winning, London based interior designers. With the last few accessories to go in and artwork to go up, the residences are carefully curated and exquisitely executed.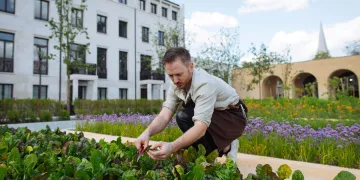 Hideaway at Chelsea Barracks - It Has Returned
Ollie Dabbous is back with 'Hideaway', a pop up deli serving breakfast, lunch, afternoon tea and dinner from the heart of Chelsea Barracks. Open seven days a week, Hideaway will offer a seasonal menu of deli classics. Following the success of The Chelsea Barracks Kitchen, Ollie Dabbous and his team will return to Chelsea Barracks to run Hideaway, open from September.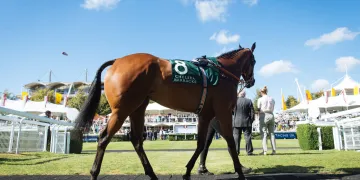 Partnership with Qatar Goodwood Festival
The Chelsea Barracks and Goodwood Estate Partnership continues to flourish. Last week the season kicked off with The Qatar Goodwood Festival, popularly known as 'Glorious Goodwood'. Glorious the weather was certainly not, but it did not dampen spirits and the Chelsea Barracks Handicap went ahead as planned with Duke of Firenze winning after a nail biting finish.