Since Daylesford Organic first began work on their Cotswolds farm, they have made a concerted effort to bring the sustainability of countryside living to the city. Forty years later, their four cafés and farmshops offer a celebration of both ethical farming and British culture. Located in some of the most iconic areas of London, their recently renovated Pimlico branch is a five minute walk from the Chelsea Barracks estate.
We recently discussed Daylesford Organic with their Head of Sustainability, Will Dennis, "We have been pioneers of regenerative farming for almost fifty years, using nature-led techniques to nurture the soil and protect the environment without the use of chemicals."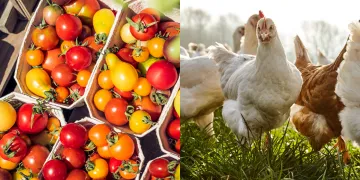 The menus of the café follow the rhythm of the seasons. Autumn, for example, saw their chefs showcase a selection of fresh and flavourful ingredients direct from the Daylesford Farm, while their Spring menu features spiced Kerry Hill lamb burgers, spring greens minestrone. The spring salad with pea and quinoa fritters and salsa verde yoghurt is a delicious lighter option, leaving space for the poached rhubarb and ginger cheesecake for dessert. Ingredients are primarily sourced directly from the farm in Gloucestershire.
For produce not available at the farm, Daylesford look to suppliers who share their principles of sustainability and ethical farming. There is a commitment throughout each Daylesford location to champion British food that celebrates local farmers.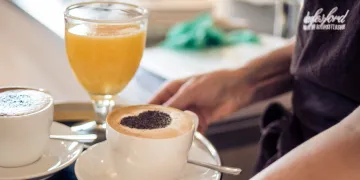 For lovers of fine wine, the Daylesford sister estate Château Léoube in southern France has produced bottles that have won a litany of awards in the past year alone, including Gold at the London Wine Competition for Love by Léoube Rosé, while Secret de Léoube Rosé scored 91/100 from the 2022 Robert Parker Wine Awards.
While the food at Daylesford Organic has earned them their recognition, their range of botanical candles have quickly become sought-after items from their farmshops. Geranium is their most popular of their signature fragrances, available as a candle, reed diffuser and also hand wash.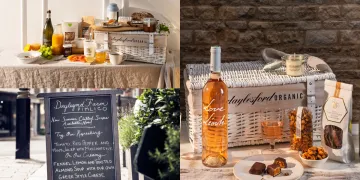 Of the recent renovations at their Pimlico branch, Dennis said that in addition to improving their energy efficiency and carbon intensity, Daylesford were looking to refresh the look and feel for their customers after first opening over 15 years ago.
"Wherever possible, we have tried to retain and restore the original features, so visually it may seem that there is little change, however major works were undertaken to upgrade the heating, refrigeration and lighting systems" The changes made have all contributed to their energy rating improving from a C to a B. Dennis stated that the upgrades will lead to a 9% annual energy reduction as well as 10% lower carbon emissions.
Daylesford Organic pride themselves on serving food and drink that is not just full of flavour but is organic and ethically sourced. When asked what the mark is for a great meal, Dennis remarked that although it starts with great food, the company and atmosphere are a must. What Daylesford offers patrons is the highest quality of organic food and wine but the perfect setting as well. Although Pimlico Road is the closest to Chelsea Barracks, each of the four London branches offer the same sense of community and character that reflects the warmth of their flagship farm in the Cotswolds.
The invitation from Dennis and the staff at Daylesford Organic is proffered: bring your favourite people and they will do the rest.