Camilla Clarke is one part of a four-part quartet that makes up the Fitzrovia based interior design studio, Albion Nord. Founded in 2017, the team have established an impressive reputation for refined and understated interiors which blend the classic and the contemporary.
It was for this very reason that Albion Nord were appointed with dressing two of the Chelsea Barracks Townhouses; traditional in proportion, architecturally rich and contemporary in design, the interior design for these houses relied upon an appreciation of old and new.
Creative director Camilla Clarke led the design of the Mulberry Square Townhouse. We met with her to discuss her career, design process, as well as some personal style rules.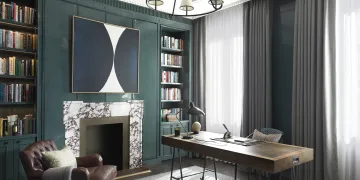 TELL US ABOUT YOUR JOURNEY. HOW DID YOU GET STARTED AND HOW DID YOU GET HERE?
I have always had a passion for art, I studied at City & Guild of London art school and have a degree in history of art. I also studied at the Inchbald school of design where I developed my skills & appreciation for interior design. experience with leading interior design companies in London eventually led to the start of Albion Nord.
in 2017 we set up Albion Nord. our design ethos always aims to bring together the old & the new. we specialise in residential properties with historical significance and so designing the Chelsea Barracks townhouses felt like the perfect fit.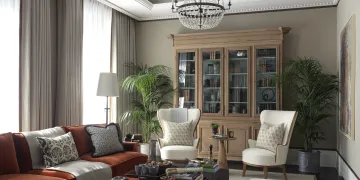 WALK US THROUGH THE THOUGHT PROCESS BEHIND DESIGNING 3 MULBERRY SQUARE
For the design of 3 Mulberry Square we took inspiration from the history of the Chelsea Barracks site, Chelsea and the surrounding area and the Georgian era. Drawing on the the history of the site established an appreciation for inheritance and legacy within the scheme. We wanted to make sure that the idea of inheritance and legacy was pulled through into even the smallest of details within the house.
3 Mulberry Square has an eclectic nature and balances the old with the new. In order to make the spaces feel collected and curated over time, we travelled up and down the UK to source completely unique, one-off items. As well as this, we collaborated with some incredible British craftspeople to create one-of-a-kind pieces that can be passed down from generation to generation.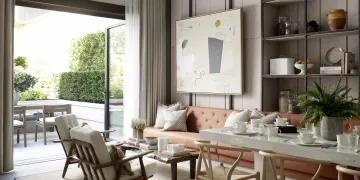 WHAT ARE THE FACTORS TAKEN INTO CONSIDERATION WHEN CHOOSING FURNITURE AND ACCESSORIES FOR A SPACE?
We always want to make sure our designs feels inviting and effortless. However behind the scenes every design decision is highly considered to the smallest detail.
Layering furniture & accessories are some of the most important factors, you want a room to be visually exciting. Using lots of different textures and mixing bespoke, vintage & antique items is a great way to create interest within a room.
CAN YOU SHARE SOME ADVICE FOR PEOPLE WANTING TO RE-DO THEIR OWN HOMES? 
my one piece of advice is surround yourself with pieces you love. your home is a very personal space and it should bring you joy everyday. Don't succumb to fads & trends, invest in good quality pieces that you love and will last a lifetime.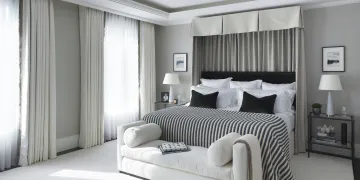 FINALLY, DO YOU HAVE ANY "GO-TOS" WHEN DESIGNING AND ANY "STAY-AWAYS"?
Go-to:
- Be generous with size
- Prioritise comfort
- Use natural materials and textures
- Highlight focal points with artwork and sculpture
- Bring the outside in with planting and earthy colour schemes
- Use antiques alongside new and bespoke pieces
Stay-away from:
- Matchy matchy designs as these can make a room feel unrelaxed
- Over-designing
- TVs over fireplaces
All images are of the Chelsea Barracks Mulberry Square Townhouse