London is a hub for antique enthusiasts. For those with an interest in collecting or simply admiring antiques from generations gone by, the city is an ideal location. Chelsea Barracks have highlighted some of the finest antique dealers and galleries, where visitors can discover hidden gems and collect a piece of history.
Mayfair Gallery
Mayfair Gallery is renowned for its exquisite collection of antique furniture, artwork and decorative pieces. The elegance, charm and prestige, coupled with an exceptionally knowledgeable staff, provide a luxurious experience that is bound to impress. Stepping through the doors on South Audley Street, visitors are greeted by timeless beauty and expert artistry where culture and sophistication meet to create an unparalleled experience.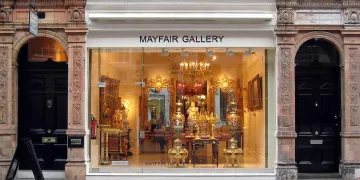 Grays Antiques Market
On the corner of Davies Street and South Molton Lane, Grays Antiques Market can be found in an historic Georgian building, boasting an impressive selection of antique jewellery, silverware, ceramics and more. A trusted market destination for collectors for over 40 years, the extensive list of dealers offer a wide-ranging inventory that has confirmed Grays as one the city's go-to destinations for collectors and lovers of fine, celebrated goods.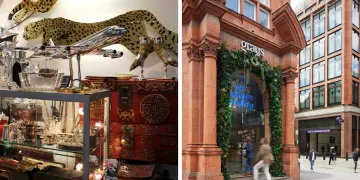 The Burlington Arcade
While primarily known for its luxury retail, the Burlington Arcade is a storied, covered shopping arcade, home to a number of luxury antique shops. Turning into the alcove on Burlington Gardens, visitors to the arcade are greeted by Somlo, London's leading dealer of antique pocket watches, with many items dating back to the 16th Century. Further along the arcade, boutiques such as Manolo Blahnik and Roja Parfums are favourites for shoes and fragrances, making the Burlington Arcade not just a must-visit for antique specialists, but for anyone with an interest in the finest that London can offer.
 
Albion Nord
For connoisseurs seeking to fully immerse themselves in the world of antiquities, Albion Nord should be a priority. The interior design studio launched their digital platform Our Shop, allowing customers to directly purchase antiques sourced by the studio's Creative Directors. With its exquisite collection of timeless masterpieces, Albion Nord's style has been described as refined, understated and comfortable, with their work becoming synonymous with sophistication. Albion Nord invite customers into their history, allowing them to revel in the grandeur of bygone eras and indulge in the timeless allure of extraordinary craftsmanship.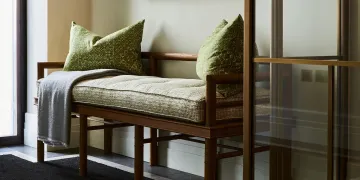 London and antiques have become a famed partnership. The rich British history found throughout the City is evident in the buildings, the parks and the monuments but it is in the antiques that have survived centuries where the most remarkable stories are held.